Sas Bahu Temple (Nagda)
At Nagda in Rajasthan are the remains of the SahastraBahu temples of the early 10th century AD, dedicated to Vishnu. It is popularly referred to as Sas Bahu temples
Ekling Ji Temple
Eklingji is a Hindu temple complex in Udaipur District of Rajasthan in western India. Eklingji is believed to be the ruling deity of Mewar Princely State and the Ruler Maharana rules as his Dewan.
---
Shree Nath ji (Nathdwara)
Shrinathji Temple is a hindu temple dedicated to Shrinathji in Nathdwara. It is considered an important pilgrimage centre by Vaishnavs.
Haldi Ghati
Haldighati is a mountain pass in the Aravalli Range of Rajasthan in western India which connects Rajsamand and Pali districts. The pass is located at a distance of 40 kilometres from Udaipur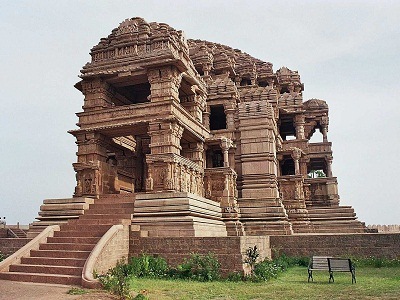 ---